Platinum Sponsors
Thank you!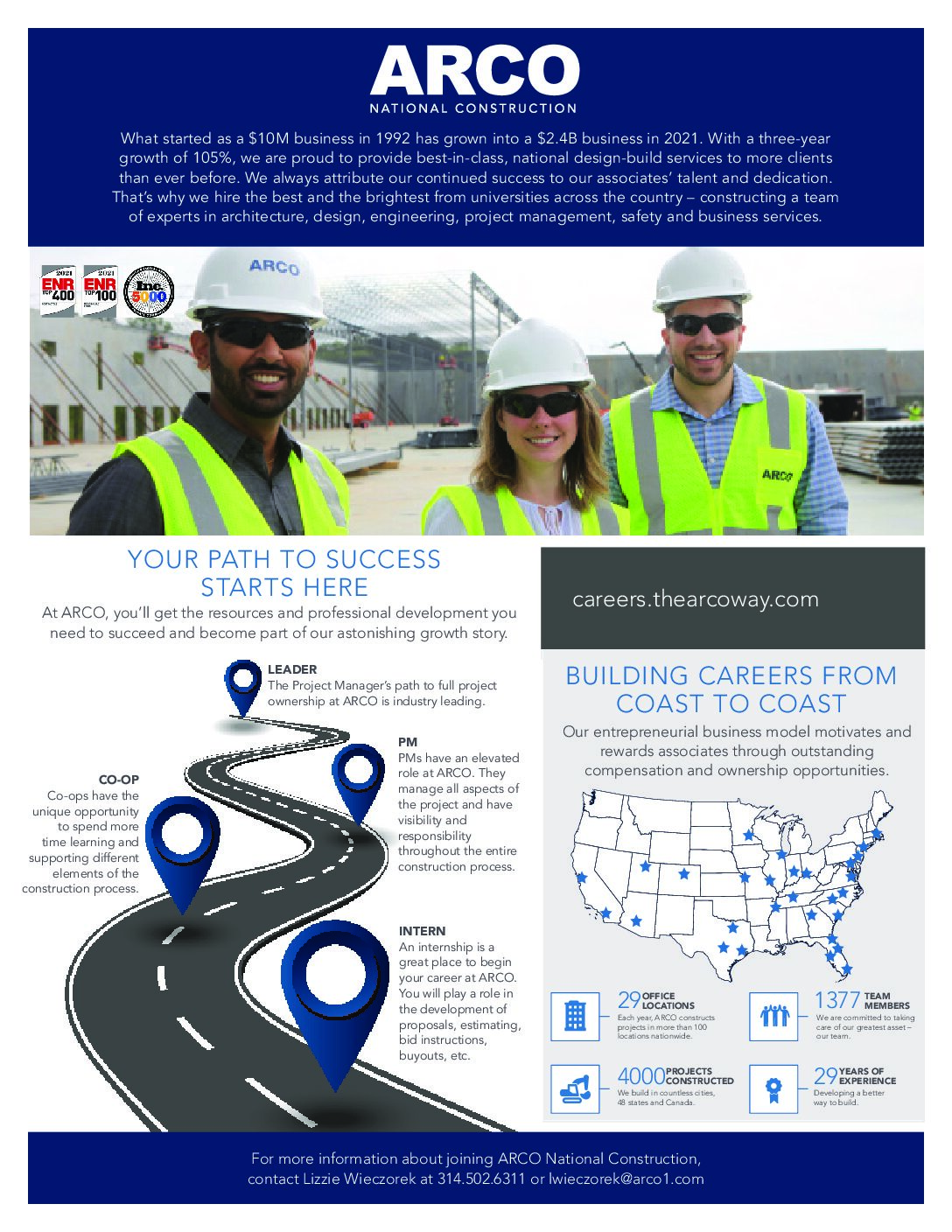 About Arco:
With 29 offices in major cities across the United States, we are one of the most dynamic and fastest-growing construction companies in the nation. As a leader in the design/build industry ranking #7 on the ENR's Top 100 Design-Build Companies list, we know that the best work requires the best talent – that's why we are always looking for the best and brightest to join our team of experts.
At ARCO, we are committed to taking care of our greatest asset – our team. From Project Managers to Interns and Co-ops, ARCO is dedicated to creating a workplace in which associates feel valued and empowered to succeed. From paid sabbaticals to premier compensation and everything in-between, we pride ourselves in making ARCO, not only a great place to work but the best place to build a career. From the moment an associate begins his or her career at ARCO, the opportunity for success is limitless.
Website:
https://www.arconational.com/cincinnati/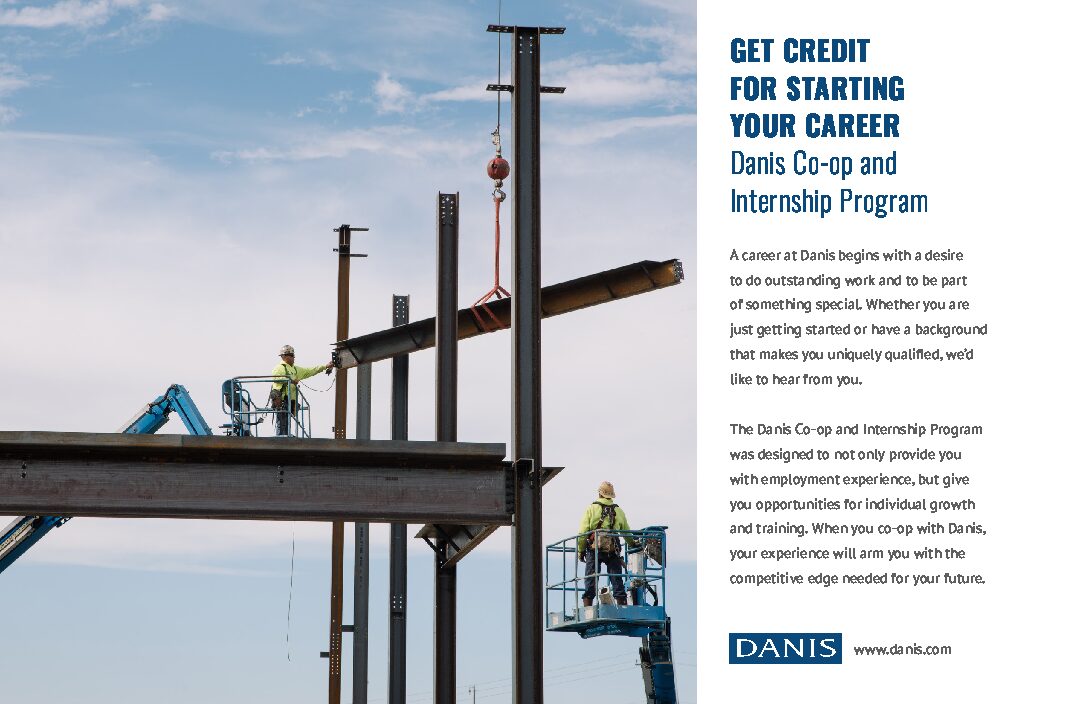 About Danis:
Founded in 1916 by B.G. Danis, Danis is a third-generation, privately owned company based in Dayton, Ohio. Danis serves the Midwest and Southeast regions of our country, specializing in public and private building and industrial projects. Danis offers expertise in construction management, general construction, design/build, and build-to-suit lease-back, as well as experience in the corporate, healthcare, senior living, education, retail, hospitality/entertainment, and industrial markets.
Website: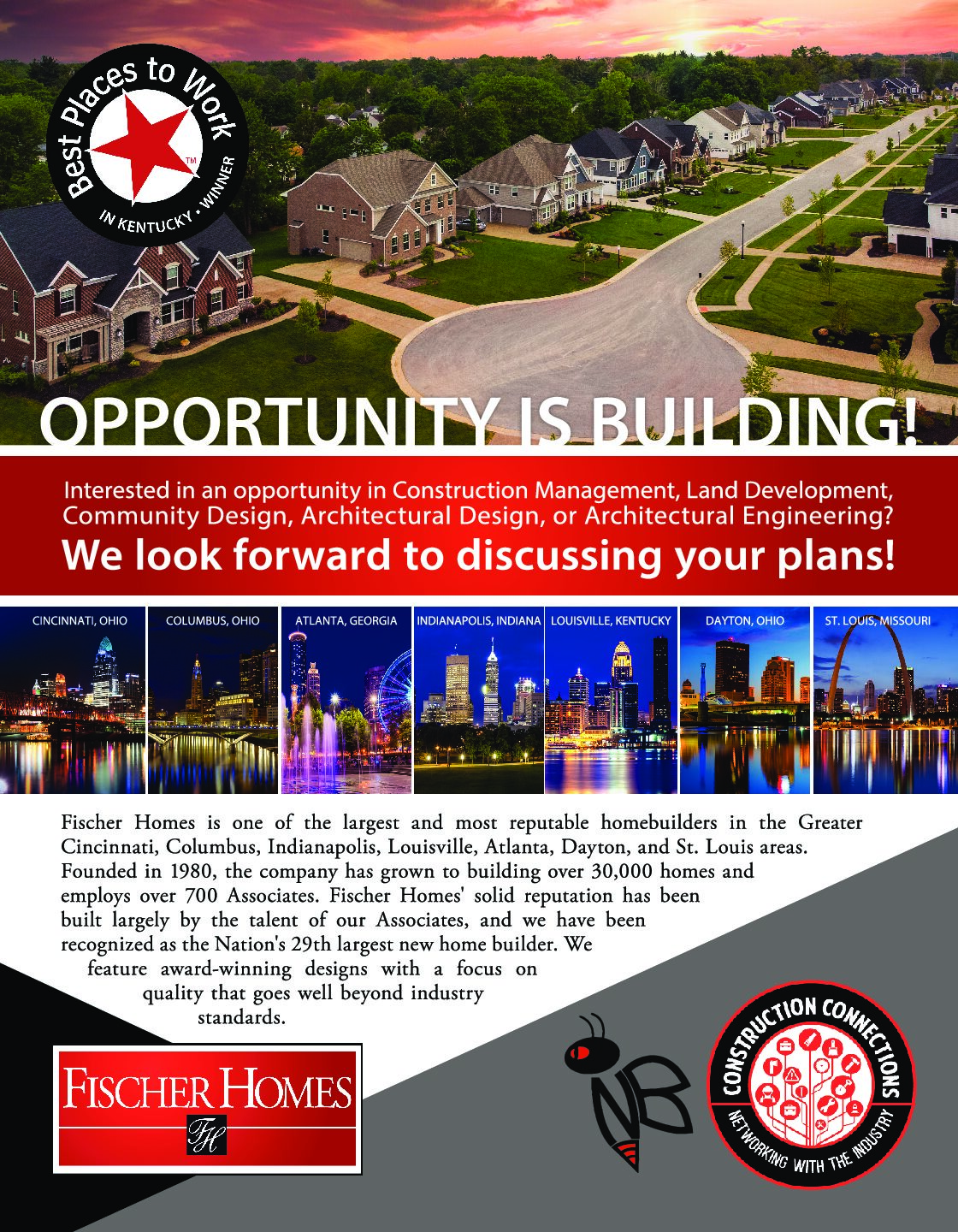 About Fischer Homes:
Fischer Homes is one of the largest and most reputable home builders in the Midwestern and Southeastern states. Founded in 1980, the company has grown to build over 30,000 homes and employs over 600 Associates. Fischer Homes' solid reputation has been built largely by the talent of our Associates as we have been recognized as the 29th largest builder in the United States. We've also been awarded 2021 Best Places to Work in Kentucky.
Within the Fischer Homes organization, we value diversity and see each Associate as a team member and valuable asset. We select highly competent individuals to join our team, provide them the resources, training, and development possible for them to make significant contributions, and drive their own success while determining their career paths. The rewards for their efforts are:
Professional Development Training programs
Tuition Reimbursement
Competitive Compensation
401(k) with Company matching contributions and profit-sharing
Employee Life Insurance
Personal time off
Inclusive Leave
Fischer Homes holds the highest ethical standards of business. We are honest and straightforward and will stand by our word. Our actions demonstrate respect, courtesy, and above all, fairness.
Website: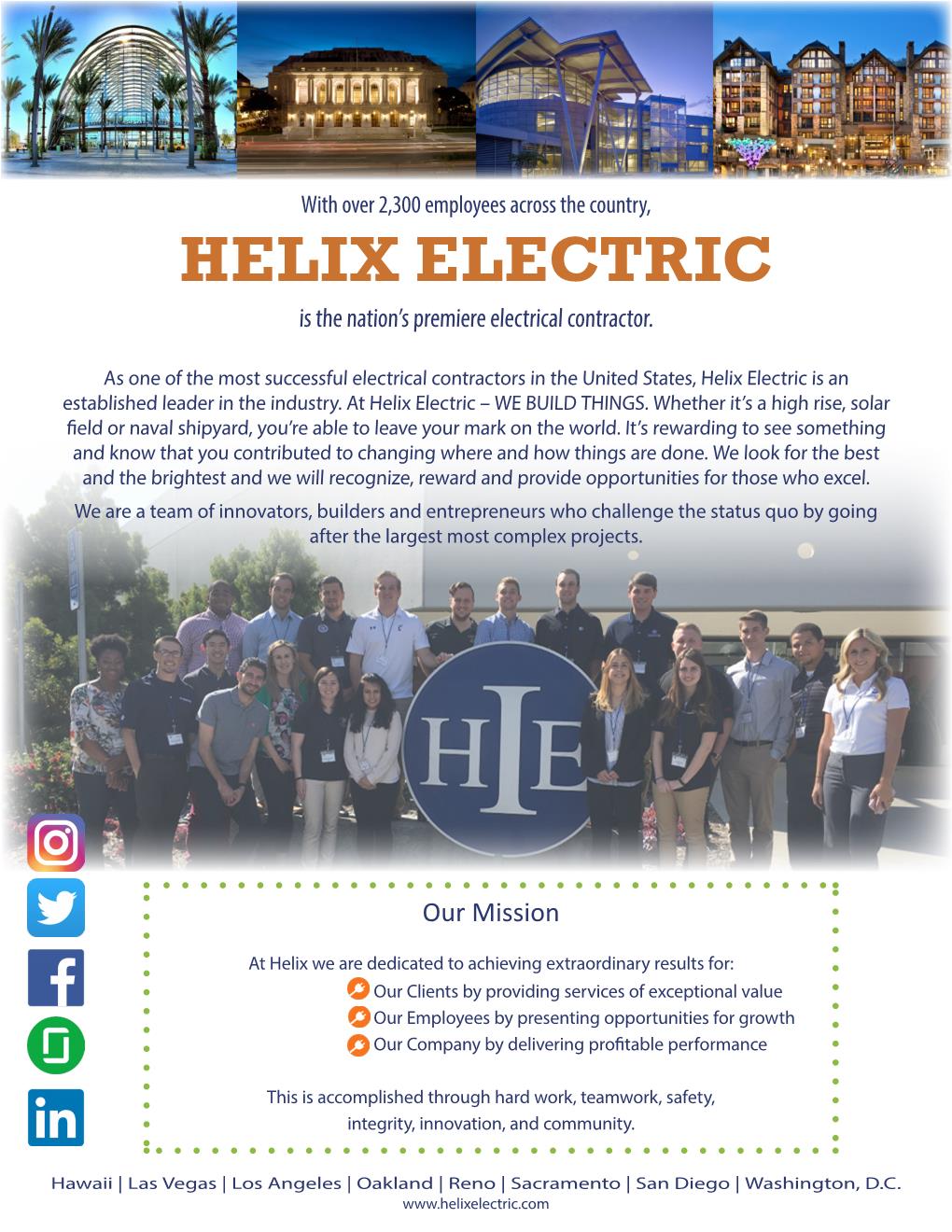 About Helix Electric: 
 Founded in 1985, Helix Electric is now one of the largest electrical contracting companies in the nation specializing in design-build and highly complex electrical projects. We deliver consistently powerful results by bringing passion, partnership and pride to every project and by building strong relationships with our clients based on honesty, trust and reliability.
Website: 
 https://www.helixelectric.com/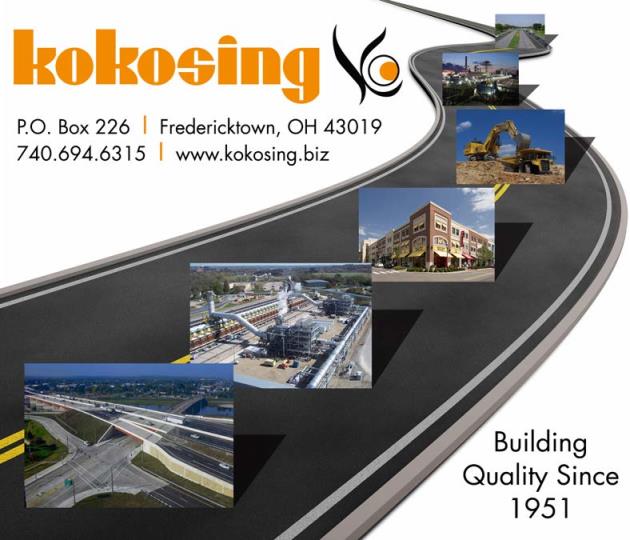 About Kokosing: 
 Headquartered in Westerville, Ohio, Kokosing is one of the largest family-owned construction companies in the Midwest. Kokosing's business lines include industrial, transportation, pipelines, environmental, and marine work. Kokosing family of companies is made up of multiple companies including Kokosing Industrial, Kokosing Construction Company and Corman Kokosing. Known for unwavering integrity and exceptional safety and quality, Kokosing's companies provide extensive resources for its customers.
Website: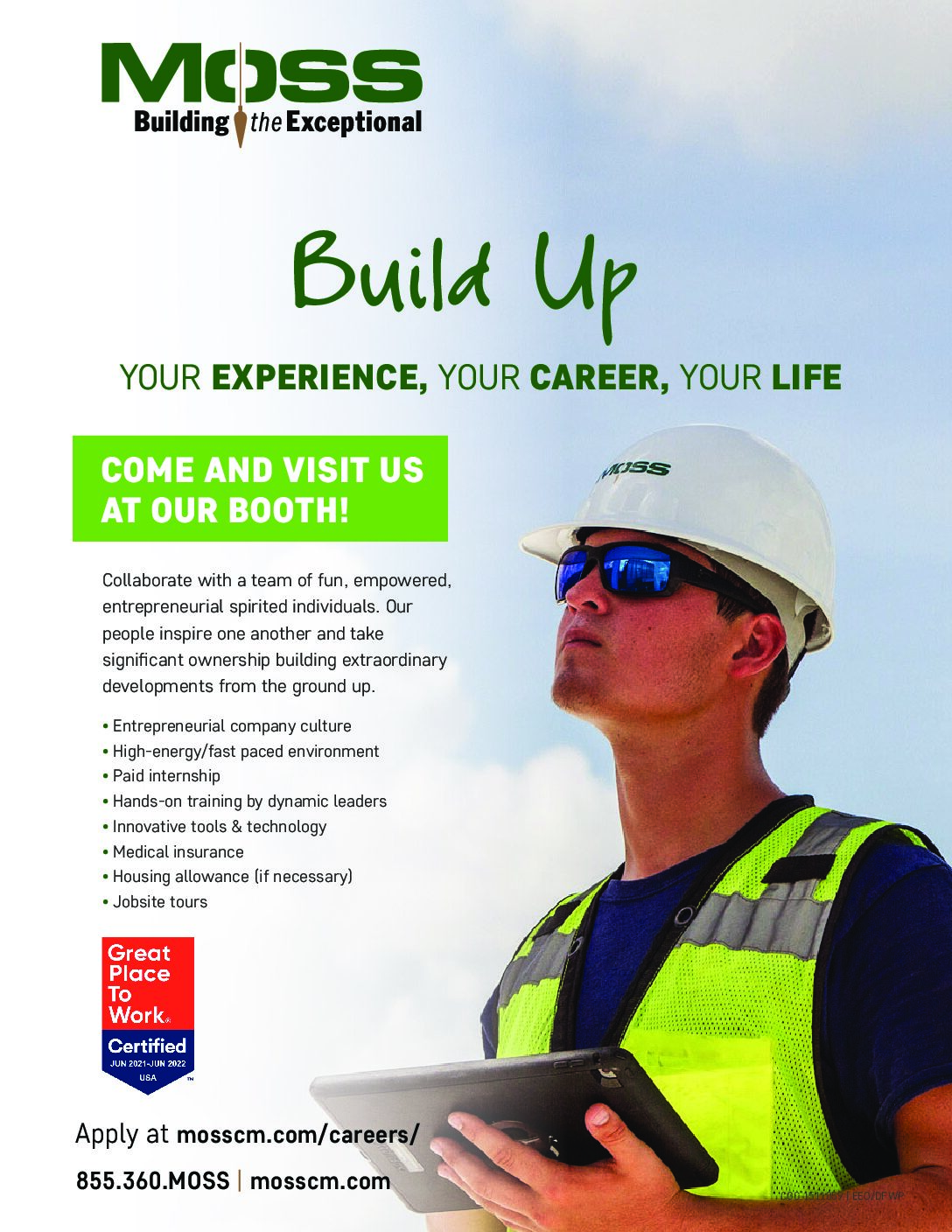 About Moss Solar:
Moss is a national privately held construction firm providing innovative solutions resulting in award-winning projects. With regional offices across the United States, Moss focuses on construction management, solar EPC, design-build and public-private partnerships. The company's diverse portfolio encompasses a wide range of sectors, including luxury high-rise residential, landmark mixed-use developments, hospitality, K-12 and higher education, justice, solar energy, and sports. Moss is ranked by Engineering News-Record as one of the nation's top 75 general contractors, and the 3rd ranked solar EPC nationwide. Moss prides itself on a strong entrepreneurial culture that honors safety, quality, client engagement and employee development. Its employees consistently rank Moss as one of the best places to work.
Website: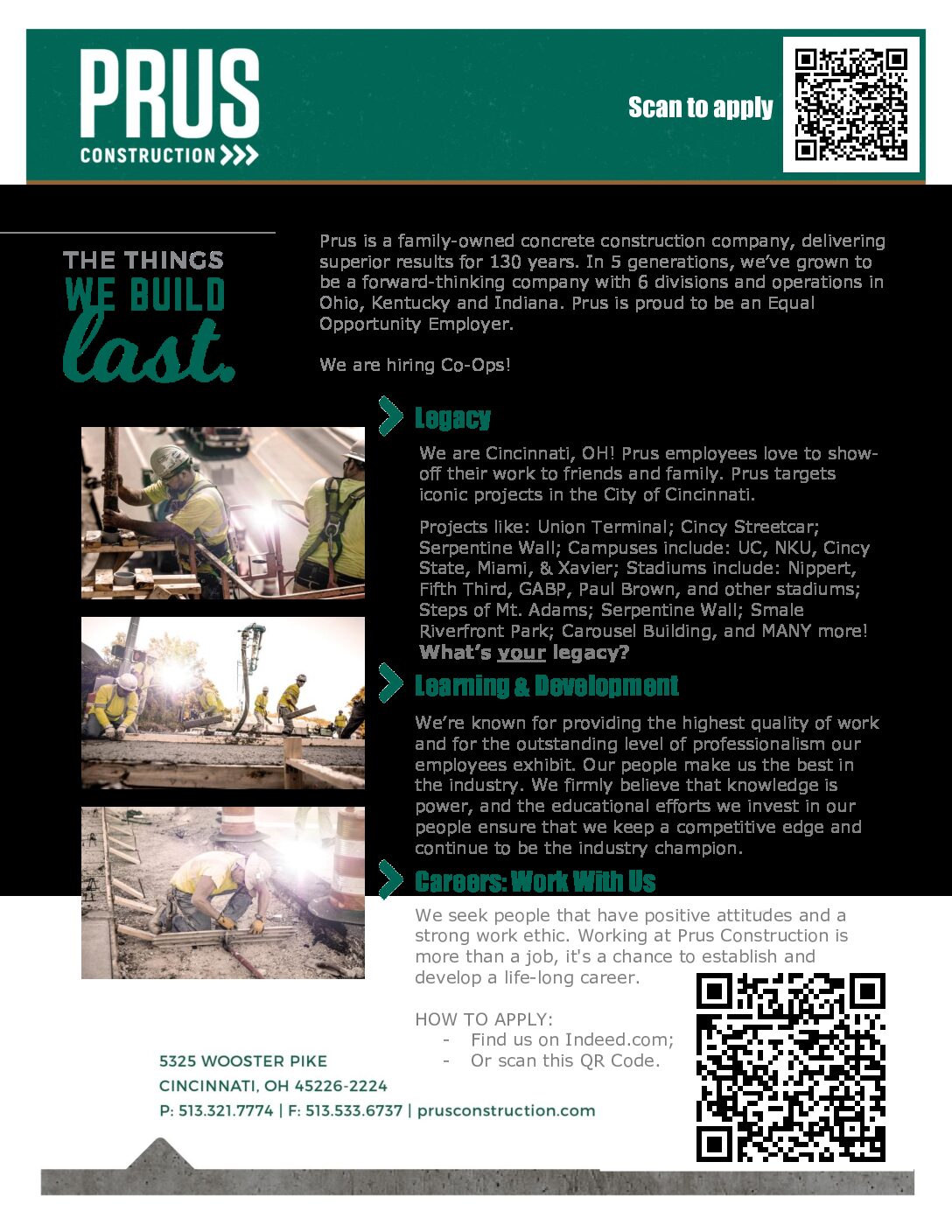 About Prus Construction:
We Build Cincinnati! We've worked on virtually every landmark project in Cincinnati (i.e. Cincy Streetcar, all park work between Red's & Bengal's stadiums, FC Cincinnati's stadium, etc.). At UC, we did all the concrete work all over campus. Our Co-Ops got to show off some of the projects they lead across campus. Projects like: outside 5th/3rd Arena, inside Nippert Stadium, walkways & landscape next to College of Engineering & Teachers College, etc.
Website:
https://www.prusconstruction.com/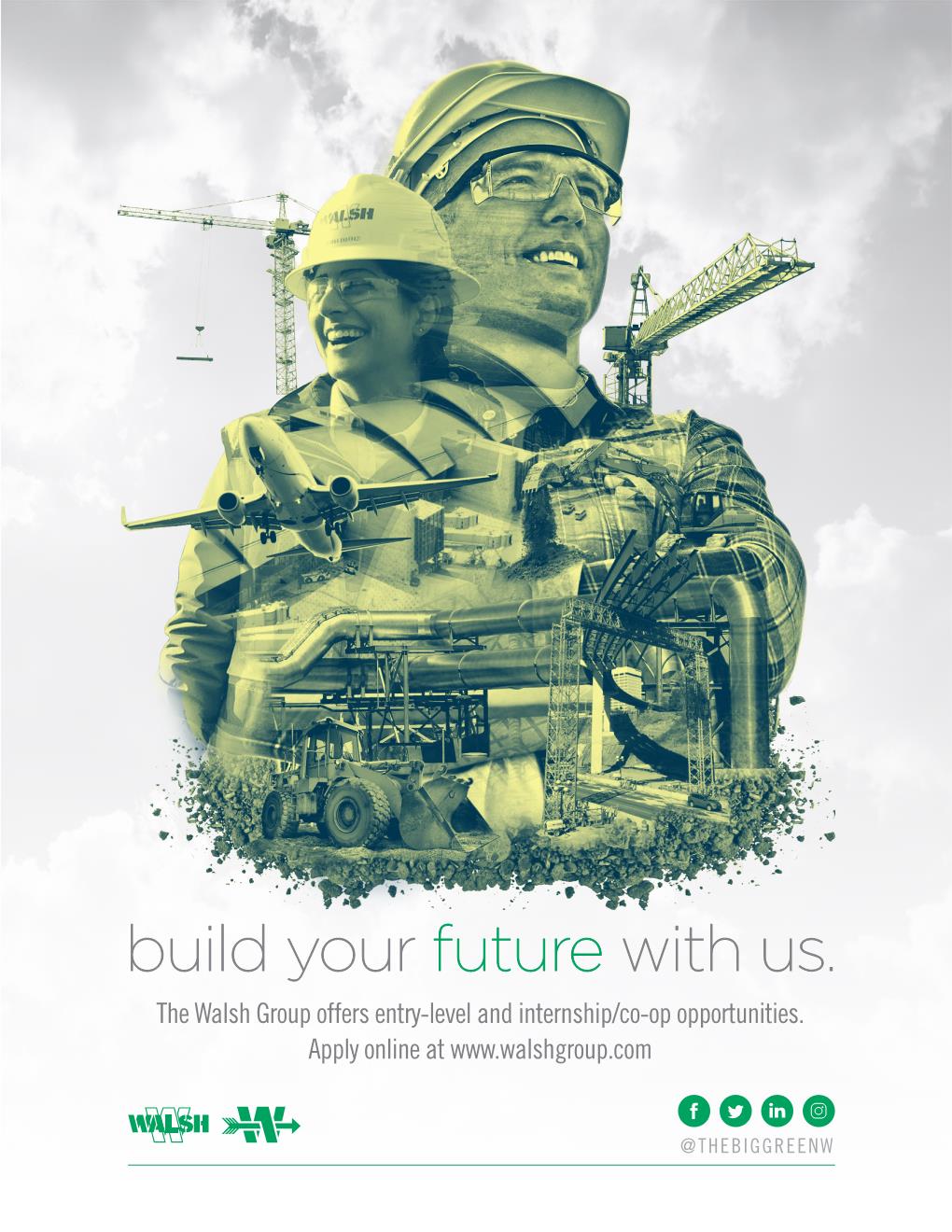 About Walsh:
The Walsh Group is a fourth-generation family-owned company providing design, build, finance, operation and activation services. We operate as Walsh Construction, Archer Western and Walsh Canada across 18 regional offices. Consistently ranked as one of the largest contractors in North America, we are delivering some of the most complex and challenging projects in the building, transportation and water markets. Our 8,000 employees are united by a shared dedication to deliver exceptional customer service, while upholding the highest standards of ethics, quality and safety. 
Website:
Office
Old Chem Building, Room 839
University of Cincinnati